We're committed to helping clients achieve financial success, whatever that may mean to them. We believe there is no single "right way" to achieve it. We start from a comprehensive financial plan and develop a combination of interrelated financial strategies appropriate for each client. Securities are offered through Cambridge Investment Research Inc., an independent broker/dealer, member of FINRA, SIPC. We have no quotas to fill or proprietary products to recommend, so we can select financial products and services from some of the most well known financial firms available.
Financial Planning
Whether your goal is a cottage on the Outer Banks or just staying in the home you've lived in for many years, we can assist you in creating a plan -- we like to think of them as a financial roadmap -- that will help you achieve the goals you've set for yourself. We believe that choosing a financial product or service ought to come only after a financial strategy is in place.
No financial plan is ever free from the need for review and updating. Market situations change, as we've experienced in the past. Tax laws change. Economic outlooks vary. Or your personal situation may change owing to decisions you've made or as a consequence of unforeseen events. We can help, through periodic planning updates, portfolio reviews, and actively managed allocation strategies.
Estate Planning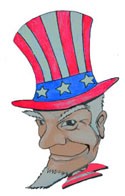 Congress has made changes in estate transfer laws, lowering tax rates and increasing allowable exemptions. If history is any indicator, we could see additional changes going forward.
Our job is to develop customized strategies that could reduce the impact of the combination of income taxes, estate taxes and capital gains taxes.

These estate planning strategies are intended to help maximize what you can transfer to your children and grandchildren, or, if you are so inclined, to the college, university, church, or charity of your choice.
Investments, including private money management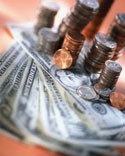 Through our alliance with Cambridge. we specialize in creating investment portfolios based on asset allocation strategies intended to help reduce risk over time. We create customized client portfolios utilizing investment options such as stocks, bonds, Real Estate Investment Trusts (REITs) as well as mutual funds and annuities.
We can also help you create a private managed account utilizing investments such as stocks, bonds, mutual funds, ETF's or combinations of investment options. Private managed accounts are fee-based accounts that offer clients greater control of both portfolio composition and potential capital gains tax liability. We have access to some of the most well known financial organizations.
Qualified Plans & Business Planning
We can help you with a wide range of business-related issues. Whether you are looking to establish or replace a qualified plan, such as a 401(k), TSA, SEP, IRA, SIMPLE IRA, or Roth IRA for yourself as the business owner, we have access to some of the most well known providers.
No business should be without a succession plan. Whether your business is a "C" or "S" corporation (either closely-held or with broader ownership), a Limited Liability Corporation, a partnership or a sole proprietorship, your attorney can draft buy/sell agreements and succession planning documents.
Our job as your financial advisor is to find ways to fund these agreements using available products from a variety of well known providers. We work with third party adminstrators and record keepers who design plans to help you reward and retain your most experienced employees or executives.
Charitable Giving & Wealth Transfer Planning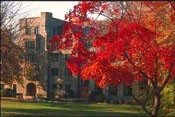 You don't have to be rich before looking at Charitable Giving Strategies.
If you do not have a lot of assets, we can show techniques to help you leave a legacy for your favorite charity, church, college or university.
Insurance, including Long Term Care
We offer a wide range of insurance products, including term life, variable life, disability income, and Long Term Care insurance. Click on the insurance tab in the menu bar at left for articles on techniques and strategies using life insurance to help meet survivor income needs, funding a posthumous charitable gift, and helping to meet other personal and family needs.
Our focus on Long Term Care insurance is to share with you available options to help you plan now in case you have to address elder care issues in your future.
College Funding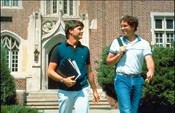 As Financial Planners, we can assist parents and grandparents with strategies for helping with college expenses without losing control of the asset.
We can also help younger clients who have more time to accumulate college funds by using a variety of available options.
Securities Offered Through Cambridge Investment Research, Inc. (CIR) Member FINRA SIPC. Advisory services through Cambridge Investment Research Advisors, a Registered Investment Advisor. Non-securities products and services are not offered through CIR. CIR is not affiliated with Financial Research Associates or any of the other Conway companies.
If you have any questions please email or call us.